Private Clubs
Our private club network provides dazzling VELOCITY HD Digital Suites at properties operated by ClubCorp, a haven of refuge comprised of business and sports clubs, country clubs and golf courses throughout the world.
The unmatched hospitality and signature elegance of the VELOCITY Experiential Network is elevated to extraordinary heights through ClubCorp. Added to the exquisite flavor of each VELOCITY production is a vast menu of amenities offered at ClubCorp properties, creating more than a dining experience. A luxury resort experience.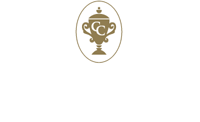 Awaiting your invitation-only VELOCITY audience is access to exceptional golf courses with historic clubhouses and pro shops, gourmet and casual dining, and fitness and spa facilities featuring tennis courts and swimming pools. ClubCorp's private club environments are designed to nurture business relationships, and create a world of pleasure and relaxation. A perfect venue for the VELOCITY HD Experience.
ClubCorp's signature philosophy of service matches VELOCITY's dedication to sophistication and results-based experiential marketing
Certified VELOCITY HD Digital Suites in markets nationwide, including noted clubs such as:

The Boston College Club in Boston
Metropolitan Club in Chicago
Columbia Tower Club in Seattle
Tower Club in Dallas

Accommodations for 10 to 75 or more guests at each location